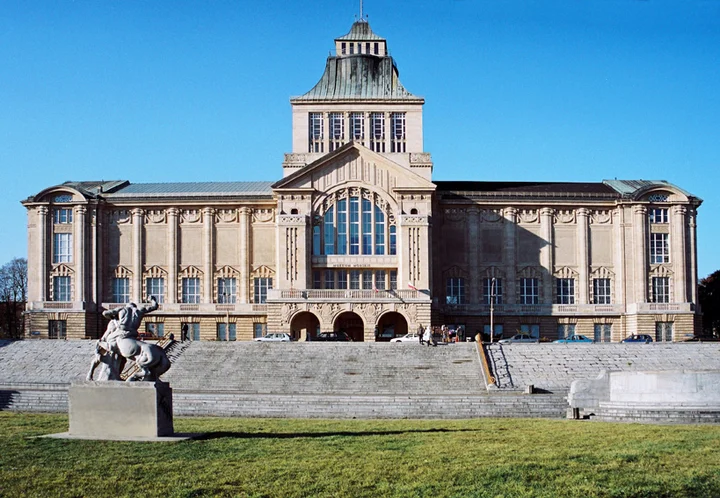 Theatre that listens

Theatre is not only an institution, theatre is first and foremost an encounter - which is why, especially today, it cannot remain unconcerned with the outside world. We believe that the strength and power of culture lies in the dialogue we have with our audiences and the programme we present on stage. We are not afraid to talk about equality, social injustice and human rights. We create theatre that touches upon socially important themes. We treat the stage as a place of representation for minorities and excluded groups, the performance as a ritual creating a new community, and the audience as experts, participants and the greatest source of inspiration.

Municipal public cultural institution
Teatr Współczesny in Szczecin is recognised as one of the leading drama theatres in Poland. The theatre was established in 1976 after the State Dramatic Theatres established in the 1950s split apart. Since then it has had temporary premises in the National Museum building on Wały Chrobrego. The Contemporary Theatre is led by general director Mirosław Gawęda and artistic director Jakub Skrzywanek. In its nearly fifty years of activity, the theatre has made a permanent mark in Szczecin's history as the most awarded theatre in the region.

The theatre has three stages. These are:

- Large Stage (344 audience seats) - one of the deepest theatre stages in Poland, located in a representative building on Wały Chrobrego,
- Scena Nowe Sytuacje (formerly Malarnia) - located in the artistic studios building (approx. 60 audience seats),
- Mały Theatre (approx. 40 seats) - an intimate stage located in an inner-city building on Deptak Bogusława.